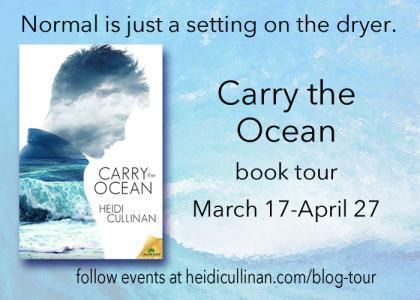 ---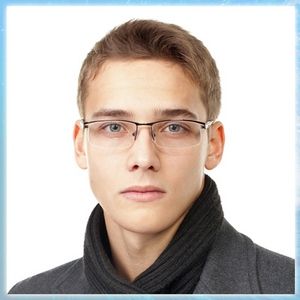 Character Profile: Jeremey Samson
Jeremey Samson has just graduated high school and is meant to go to college in the fall, but he has no idea how he's going to go. Though he hasn't been formally diagnosed yet, he has depression and anxiety disorders. His life is in chaos and he doesn't know quite what to expect yet—until he meets Emmet Washington at a neighborhood picnic.
"You're uncomfortable again."

I was. I was starting to breathe too fast too, and I could feel my heart banging like it wanted out of my rib cage. I shut my eyes. Oh God, I was going to have a panic attack here, at the picnic. My mother would never forgive me.

"I—I have to…go." I glanced around, realizing how many people had arrived, how close they were to me. My breath got shallower and shallower, and I wanted to cry. "I can't get out of here. I'm trapped. They're going to be so angry."

"Will you let me help you?"

I blinked at Emmet, not understanding what he was saying at first. He still didn't look at me, but he had his hand out, and he'd stopped rocking, waiting.

I put my hand in his. I don't know why, but I let him lead me away from the tree, away from the picnic. He navigated me around some garbage cans at the corner of the house, parked me on a bench and sat beside me. He let go of my hand, and he left plenty of space between us. He said nothing, only sat with me as I took deep breaths and calmed myself down.
Emmet and Jeremey become quick friends, and Jeremey finds Emmet to be a refreshing, much-needed balm to his overwhelming life.
I always knew where I stood with Emmet. If he didn't want to do an activity, he said so. If something was important to him, he let you know. He was kind though too—he noticed things about me I wouldn't have expected anyone to notice, and he regarded what I considered my most awkward oddities as simply part of who I was.

But Emmet's friendship can't stop the snowball careening downhill into Jeremey's life. His emotions are overwhelming him, more and more every day.
There is this thing I do which I can't stop. I've talked about it some with Dr. North, and my dad has scolded me for it, but basically I feel like everything that happens, everywhere, is my fault. I understand it doesn't make any logical sense, but I can't stop feeling that way. Emmet talks about seeing emotions in the air like colors, but I swear I can feel all of them. If I'm in the store and someone drops a jar, I feel embarrassed for them, and I am always sure I must have somehow made them drop it. If someone is upset, I'm sure I must have done something to make them feel that way, even if I don't know them. Sometimes I can tell myself the feelings are wrong, but a lot of times that makes me so tired I just want to go to bed.
It helps nothing that Jeremey is so lonely. His family isn't warm and accepting like Emmet's, and watching the Washingtons together only drives home how void Jeremey's life is of affection.
Somebody hold me. Somebody speak patiently and kindly to me. Somebody come running to save me too.

No one did. No one ever had.
But Emmet won't give up on Jeremey. He wants them to not only be friends, but lovers. And when Emmet finds out Jeremey wants that too…
Well. You'll have to read
Carry the Ocean
to find out.
About the Book: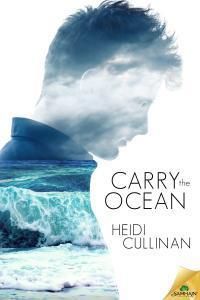 The Roosevelt, Book 1
Normal is just a setting on the dryer.
High school graduate Jeremey Samson is looking forward to burying his head under the covers and sleeping until it's time to leave for college. Then a tornado named Emmet Washington enters his life. The double major in math and computer science is handsome, forward, wicked smart, interested in dating Jeremey—and he's autistic.
But Jeremey doesn't judge him for that. He's too busy judging himself, as are his parents, who don't believe in things like clinical depression. When his untreated illness reaches a critical breaking point, Emmet is the white knight who rescues him and brings him along as a roommate to The Roosevelt, a quirky new assisted living facility nearby.
As Jeremey finds his feet at The Roosevelt, Emmet slowly begins to believe he can be loved for the man he is behind the autism. But before he can trust enough to fall head over heels, he must trust his own conviction that friendship is a healing force, and love can overcome any obstacle.
Warning: Contains characters obsessed with trains and counting, positive representations of autism and mental illness, a very dark moment, and Elwood Blues.
Buy From: Amazon US | Amazon UK | ARe | Google Play | iTunes | Kobo | Nook | Samhain



Rafflecopter:
a Rafflecopter giveaway
About the Author: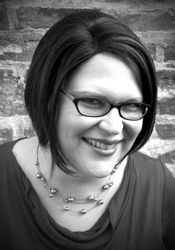 Heidi Cullinan has always loved a good love story, provided it has a happy ending. She enjoys writing across many genres but loves above all to write happy, romantic endings for LGBT characters because there just aren't enough of those stories out there. When Heidi isn't writing, she enjoys cooking, reading, knitting, listening to music, and watching television with her husband and teenaged daughter. Heidi is a vocal advocate for LGBT rights and is proud to be from the first Midwestern state with full marriage equality. Find out more about Heidi, including her social networks, at
www.heidicullinan.com
.