---
Hello and welcome. Pull up a cloud and get comfortable.
Please tell us about your newest release.
THE BURIED is Book #2 in my Apostles Series featuring an elite but maverick group of FBI agents. It's the story of Grace Courtemanche—a fiercely independent, successful state prosecutor—who is pulled into a world of terror and self-doubt when she receives calls from victims buried alive, and she must turn to the one man she swore she'd never need again, Hatch Hatcher, a rootless, smooth-talking FBI crisis negotiator in town to deal with a long-buried secret of his own
What is your favorite line/scene from the book and why?
I love all of the scenes with Hatch's thirteen-year-old son, Alex, mostly because without Alex, this book would not have been written. The first draft of THE BURIED was so dark and chilling, I had to set it aside for TWO years. I simply didn't want to go back to such a dark place. Hatch's son, while mouthy and attitudinal, provided me with much needed hope. Alex also ended up playing a huge role as Grace dealt with her past and moved into the future.
Which came first: the story, the characters, or the setting?
Definitely character. When Hatch Hatcher sweet-talked his way onto the page in THE BROKEN (Apostles Book #1), I knew right away he would have the next Apostles book. His smooth southern drawl, his blue eyes, his genuine love of life were so clear in my head. He was a man full of so much light and love that I knew he was destined to have a very dark story (victims being buried alive) in a rich and haunting setting (the steamy bayou country of the Florida panhandle).
What's in the works or next up for you?
I'm just finishing up THE BLIND, book #3 in my Apostles Series, which features Special Agent Evie Jimenez, the team's bombs and weapons specialist who teams up with a buttoned-up billionaire/art philanthropist to track down a serial bomber who uses bombs and live models to create masterful art that lives…and dies. While I don't have a favorite Apostle, Evie has a special place in my heart. She's fiery, passionate, and not afraid of things that go boom. As the mother of three daughters, I'm thrilled that Evie is a kick-ass bomb tech in a career field dominated by men. Strong women, indeed!
Thanks for joining us. Best of luck and many sales on your latest release!
---
About the Book: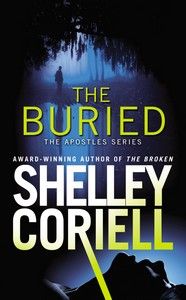 "It's cold. And dark. I can't breathe."
Successful, ambitious state prosecutor Grace Courtemanche is at the top of her game. Then she gets a chilling call from a young woman claiming to be buried alive. Desperate to find the victim before it's too late, Grace will do whatever it takes . . . even if it means excavating the darkest secrets of her own past and turning to the one man she thought she would never see again.
FBI agent Theodore "Hatch" Hatcher is a man without roots-and that's the way he likes it. But when a grisly crime shatters Cyprus Bend, Florida, Hatch is dragged back to the small town-and the one woman-he hoped was in his rearview for good. Forced to confront the wreckage of their love affair, Hatch and Grace may just find that sometimes the deepest wounds leave the most beautiful scars-and that history repeating itself may just be what they need to stop a killer . . . and save their own hearts.
Buy From: Amazon | B&N | BAM! | GooglePlay | iBooks | IndieBound


Rafflecopter:
a Rafflecopter giveaway
About the Author: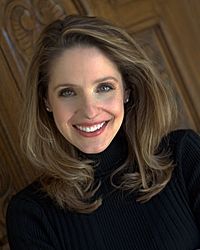 A former newspaper reporter, magazine editor, and restaurant reviewer. These days Shelley writes smart, funny novels for teens and big, edgy romantic suspense. A six-time Romance Writers of America Golden Heart Finalist, she lives and loves in Arizona with her family and the world's neediest rescue Weimaraner. When she's not behind the keyboard, you'll find her baking high-calorie, high-fat desserts and haunting local farmers markets for the perfect plum.
Facebook ~ Goodreads ~ Twitter ~ Website